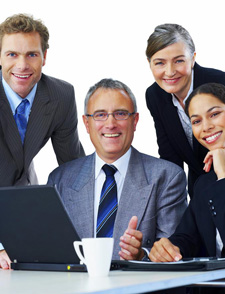 IT Technology and the purchase thereof is a competitive advantage that too many companies don't fully leverage as much as they could. This is primarily due to not having the right technology staff or vendor partner working on the behalf your best interest.
PC PRODUCTS's core focus is providing a full range of technology support and services to the business, health, and educational markets. All with the intention of lowering cost and growing efficiencies.
For over 25 years, PC PRODUCTS has provided its clients with a mix of professional services and technology expertise to succeed and gain a competitive edge. Our team of motivated and highly-skilled associates takes the time to understand your needs. We deliver technology solutions and support services that are designed exclusively for you and will drive meaningful results at reduced cost.
At the end of the day, we want you to feel you received the best return on investment for your time and technology investment.